4/09/03
JOSH WINK ADDED TO BONNAROO MUSIC FESTIVAL
Wink has been added to the list of performers for the 2003 Bonnaroo Music Festival in Manchester,TN on June 13th, 14th, and 15th. Some of the other performers this year include: The Dead, Widespread Panic, Neil Young & Crazy Horse, James Brown, The Allman Brothers Band, Ben Harper & the Innocent Criminals, Jack Johnson, moe., Galactic, andd many more.
For more info check out the web site... www.bonnaroo.com
3/25/03
WINK CD'S - BACK IN STORES!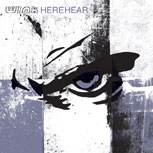 Wink "Herehear"
" If you were putting money on someone to drag electronic music out of the underground clubland depths, Wink might be your best bet." - Rolling Stone
- Featuring collaborations with Trent Reznor of Nine Inch Nails and soulful Philadelphia songstress Ursula Rucker.
- Includes the singles 'Are You There', 'Black Bomb' and 'Sixth Sense.'

BUY
Wink "Profound Sounds Vol. 1"

"Techno for those who know. Music for glacially cool modern lovers." - SPIN
- 4-star review in Rolling Stone!
- 7 of 10 from Spin!
- Featuring tracks from Sylk 130, Blaze, Stacey Pullen, and an exclusive Wink track "Untitled"

OVUM 7TH ANNUAL WMC PARTY

The Ovum Party @ Crobar on Saturday was definitely off the hinges. The upstairs was a hotbed for tight house grooves as usual, and the main room banged til 7am.

Josh Wink and Ovum would like to thank all of the DJ's that played our party.. D'Julz, David Alvarado, Pete Moss, Rulers of the Deep, Doc Martin, Dj Dozia, Alexkid, and our very special guest Darren Emerson.
Pictures of the event are up now, and the Real Audio of all the sets will be available for listening from Thump Radio shortly. I will post the links when they are ready.
WINK & MORRILLO ROCK BACK DOOR BAMBY

(L-R) Carmel Ophir, Chris Kirkpatrick (N'Sync), Erick Morrillo, Josh Wink
D'JULZ ROCKS FLUID - SET ONLINE NOW
Taking no prisoners, D'Julz ravaged the Fluid dancefloor this past Wednesday night (1/29/03). Coming all the way from Paris to Philly for the first time, D'Julz did not disappoint the packed house of bassline junkie's. You can check out his set in the mixes section. It is broken into 2 parts.
D'Julz then continued his assault on the USA dance scene with gigs @ Smartbar in Chicago and M5 in Washington D.C. If anyone wants to send in a review of the D'Julz/Wink sets, please email is here.
Thanks for reading,
Craig
---
::Ovum DJ Tour Dates::
---
Josh Wink

4/11/03
Club Spartacus, Cabries
4/12/03
The Masque, Liverpool
4/12/03
Rehad (Back 2 Basics), Leeds
4/13/03
De Sade, Milan
4/24/03
02, Lisboa Portugal
4/25/03
Baratana, Belgrade Serbia
4/26/03
287, Paris
4/29/03
Off Corso, Rotterdam
4/29/03
Winkel Van Sinkel, Utrecht
4/30/03
Rohstofflager, Zurich

5/09/03
Club Metronome (Metro), Burlington VT
5/10/03
Snatch , Tampa FL
5/16/03
Club Laga, Pittsburgh PA
5/17/03
Centre De Foires , Quebec Canada
7/23/03
Pacha, Balearas
7/25/03
Glasgow Arches, Glasgow
David Alvarado
4/12/03
Konigshof, Amsterdam, Holland

4/12/03
Las Palmas, Rotterdam

4/25/03
Ruby Skye, San Francisco

4/26/03
Kingking, Hollywood
5/25/03
Global, Columbus
Pete Moss

4/18/03
Spanish Moon, New Orleans
4/25/03
Ruby Skye, San Francisco
4/26/03
Kingking, Hollywood

Rulers Of The Deep

More gigs coming soon!
---
Wink "Superfreak (Freak)" Remixes
OVM-153
A. Mr. G Remix
B. Dean Coleman Remix
OVM-155
A. Blakkat Acid Mix
B. Blakkat Big Bass Dub
---
Rulers Of The Deep "Dirty Grooves"
(David Alvarado Remix)
OVM-154
A. Main Mix
B. David Alvarado Remix
---
::Join The Ovum Email List::
---
Get info on tour dates, new releases, and much more...
---